With user-friendly forms you can significantly increase the conversion rate and collect important information about your users.
Web forms are often annoying for users because they usually take time and pop up at the wrong time. On the other hand, companies benefit from completed online forms, gain insight into the mindset of their customers and collect important customer data.
Below we have listed some tips and ideas for the use of online forms.
❶

Design

A pretty form design appeals to users immediately and the urge to fill in the fields is higher. For example, add your brand logo, insert video clips and adapt the form design to your cooperative design: Et voilá, you have also created a brand recognition factor.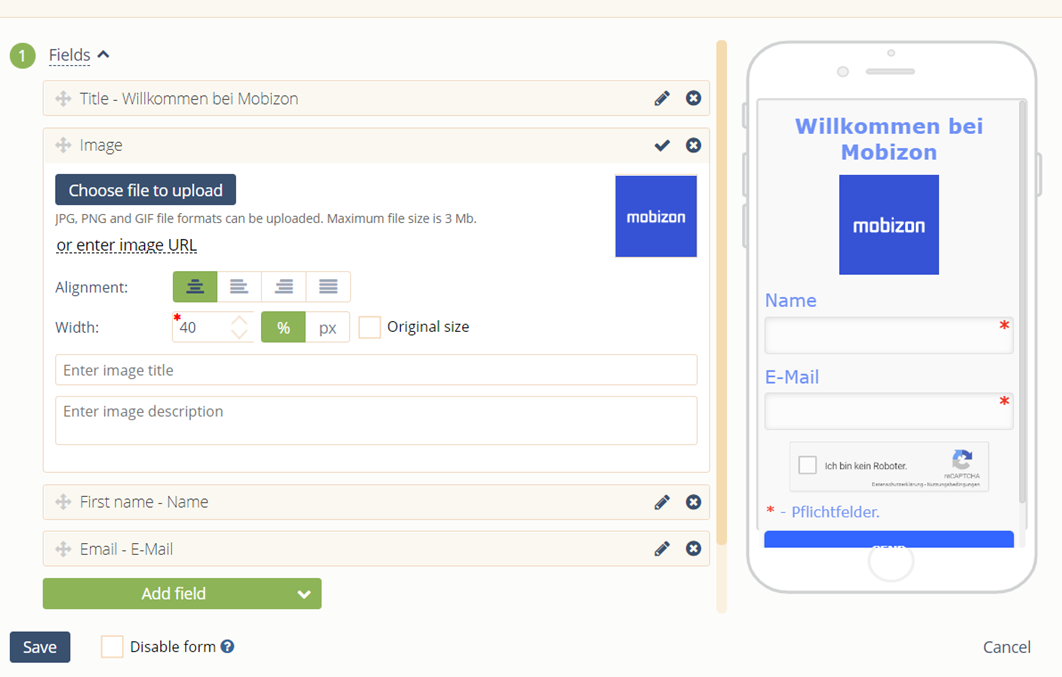 With Mobizon you can adapt the design to your cooperate design and add a picture and video for visual support.
❷

Usability for creators and users

In order, not to discourage users from filling in the form and also to obtain the desired and required customer data, the usability of the form is crucial.

But also the form creator, should not need any programming knowledge to create a form.

Mobizon forms are super simple to create and also designed to be user-friendly so that your customers do not surrender too quickly.
❸

Structure

Start with a meaningful heading and then give a very brief explanation of the purpose of the online form. You can then request important personal data such as name, mobile number or e-mail and add specific fields.

The number of fields is also important. Avoid all fields that are not absolutely necessary. Even if you naturally want to collect as much data as possible and learn as much as possible about your users, you should not overdo it with the number of fields. Because then the risk is higher that your customers will give up at some point and close the form without sending it. We recommend up to 8 fields, depending on the occasion. The longer it takes to complete the form, i.e. the more data you request, the lower the conversion rate.
❹

Mobile Optimization

Many users access forms from mobile devices. According to Google, mobile search queries already exceed desktop queries by far. Mobile access is becoming increasingly important. Therefore, make sure that the usability of forms is still guaranteed.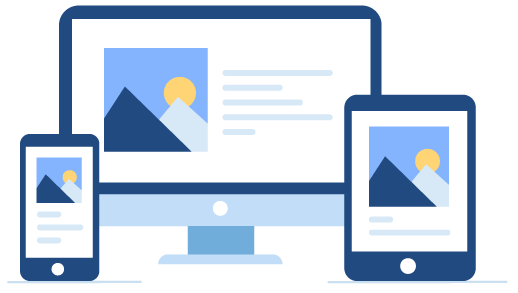 Mobizon's forms are responsive and adapt to the mobile screen.
You should consider the following points when creating mobile online forms:
Consideration of the touch function: Size of button, a picture & input fields.

Website loading time: if the data is transferred quickly, it is more likely that the online forms will also be sent mobile.

Content for online forms: Note that users often access your forms via mobile devices when they are on the road and when they are therefore often under time pressure. Adapt the number of fields and the general content to this circumstance.
❺

Remember about privacy & security

Keyword: GDPR. With online forms you often collect personal data. These data require a certain degree of security measures. In times of the GDPR, the data protection of the user is in the focus of attention. Add a link to your general terms and conditions and let your customers confirm them.

To prevent your data from being manipulated by internet trolls, activate a captcha.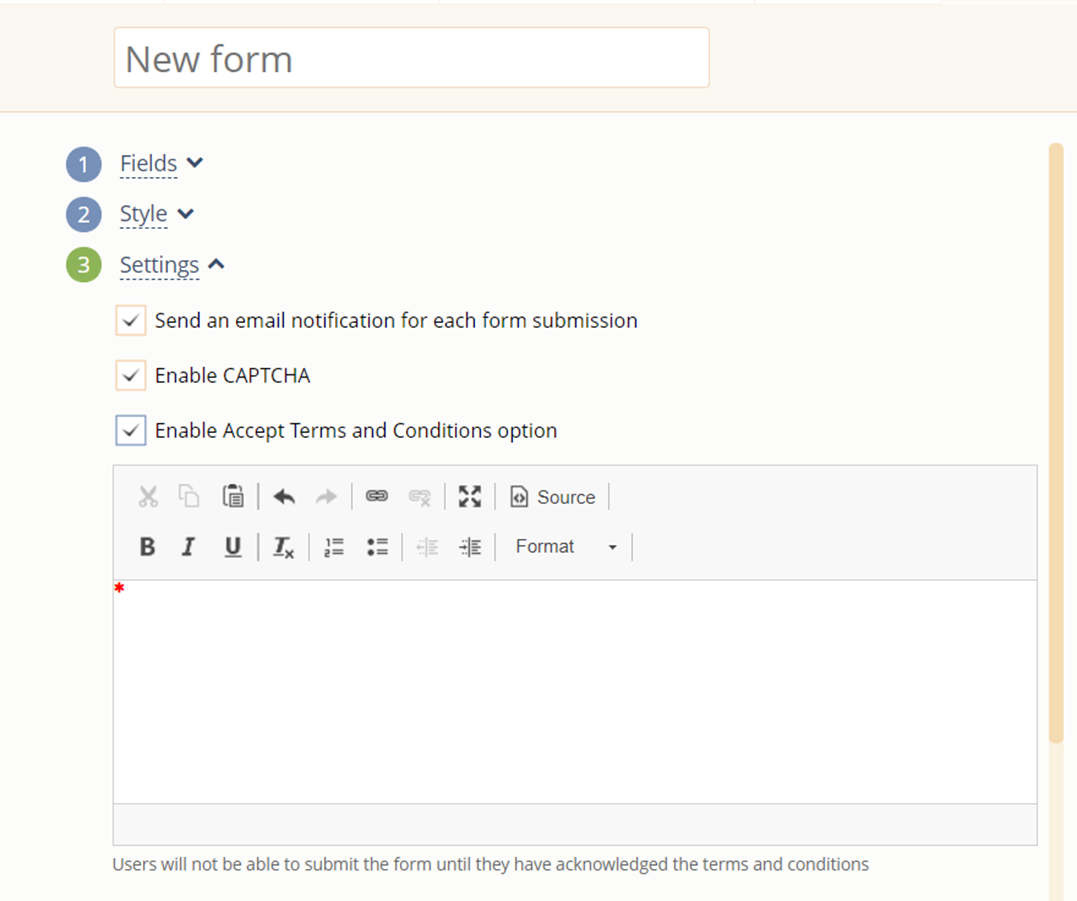 With Mobizon you can activate Captcha and let your customers confirm the general terms and conditions.
Your users have to explicitly agree to the collection of their personal data. In addition, personal information can be confirmed by two-factor authentication.
❻

Show your gratitude

After your users have taken the time to fill out your form, show your appreciation and thank them with a personalized text, once the form is submitted.
Conclusion
Online forms are often a pain for users and a blast for companies. To simplify the process for all parties involved, a convenient tool plays an important role.