Whether you want to use Mobizon for GDPR-compliant collection of customer data, business SMS dispatch or simply to create short links and QR codes - the registration process is the same for all tools. You can register on our website within 1 minute by providing the following information:
Country

Company's name

E-Mail

Mobile phone number

Password
After the registration form is sent, you will receive an e-mail and an SMS from us to confirm your contact details. Click on the confirmation link and you are ready to go.
Log in and complete your Mobizon profile. In order to be able to use our tools without any restrictions, you must enter your company data completely and correctly. These will be checked and verified by our staff.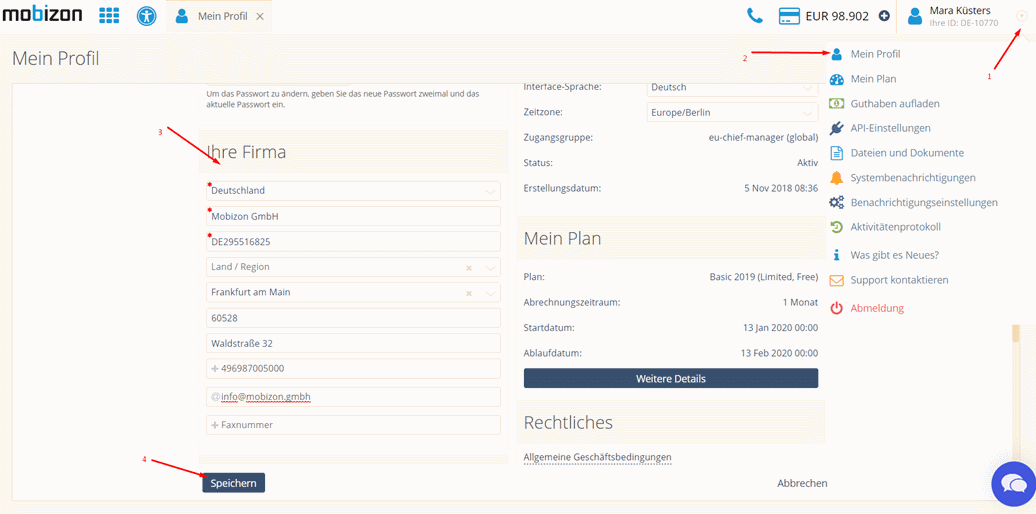 ❶

Top up your balance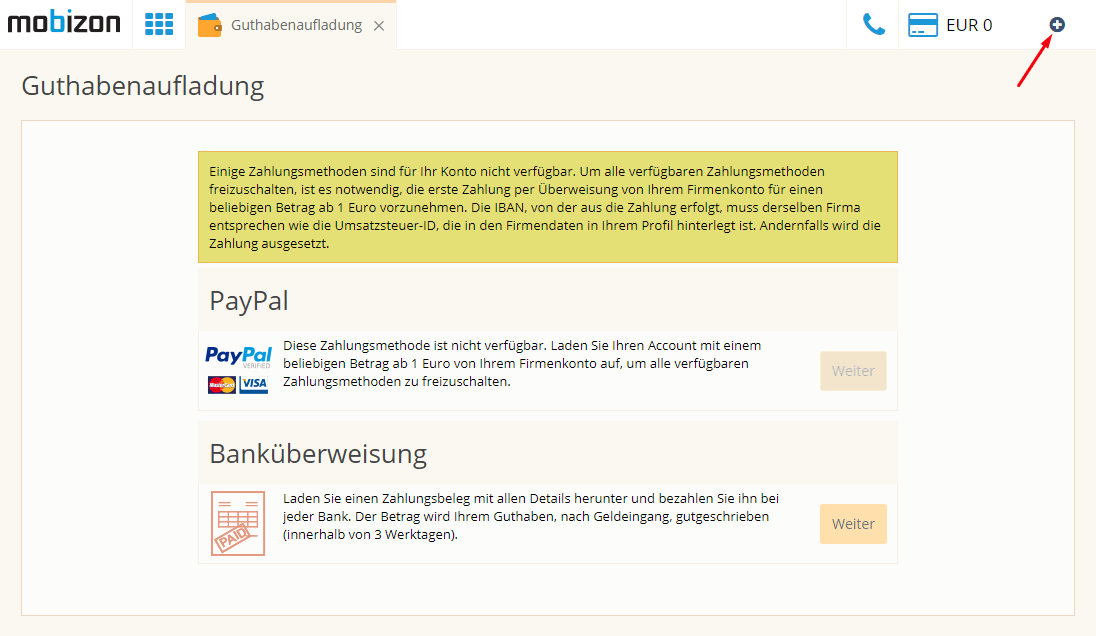 To send SMS or use one of our paid plans with various features, you need to top up your Mobizon balance. The first top-up must be done by bank transfer from your company account. For all other top-ups, you can also use PayPal, Mastercard and Visa as payment options.
Our products will then always be charged to your Mobizon balance.
❷

Business-SMS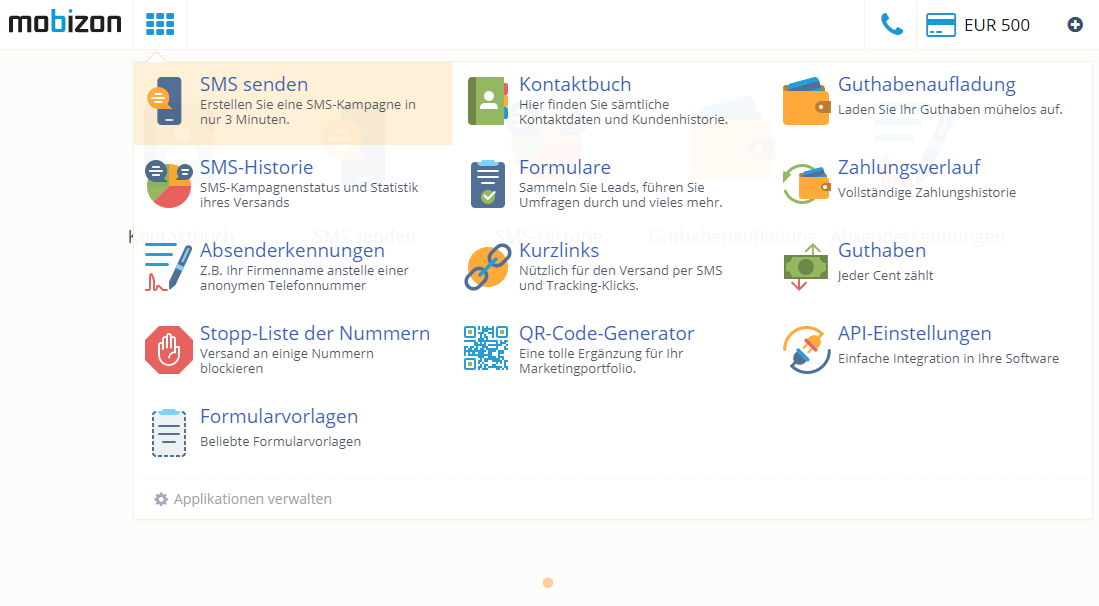 Would you like to start sending SMS immediately? No problem if you have already completed your company data and topped up your Mobizon balance. If required, you can register a sender ID so that your customers know immediately who sent the SMS. To register, please provide us the name you want (maximum 11 characters) and a short explanation. Our team will then check the details and verify the sender ID.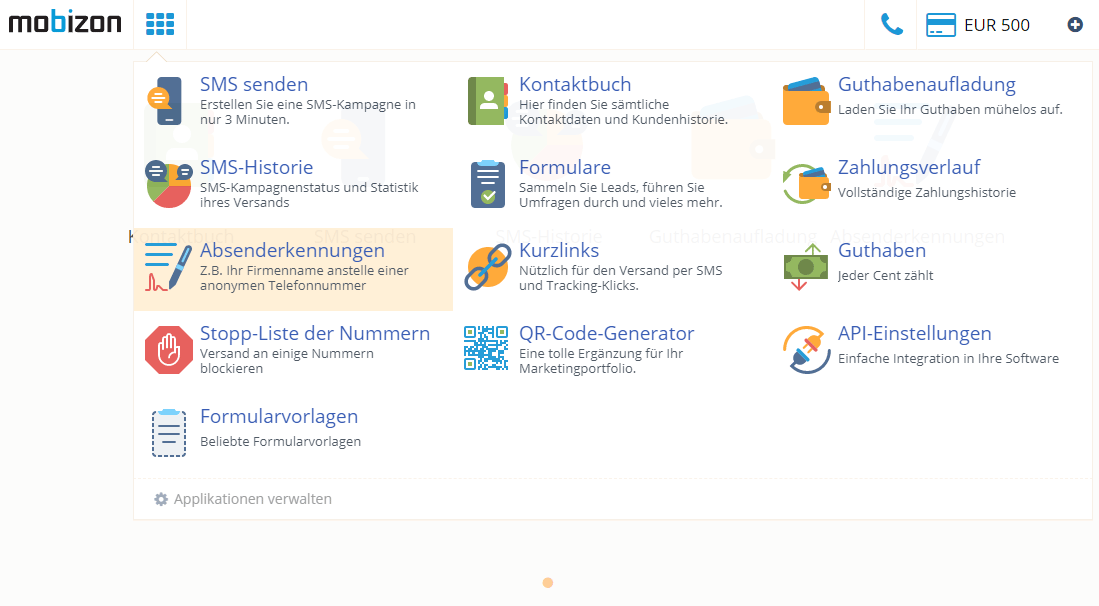 You can easily set up your first SMS campaign within a few minutes.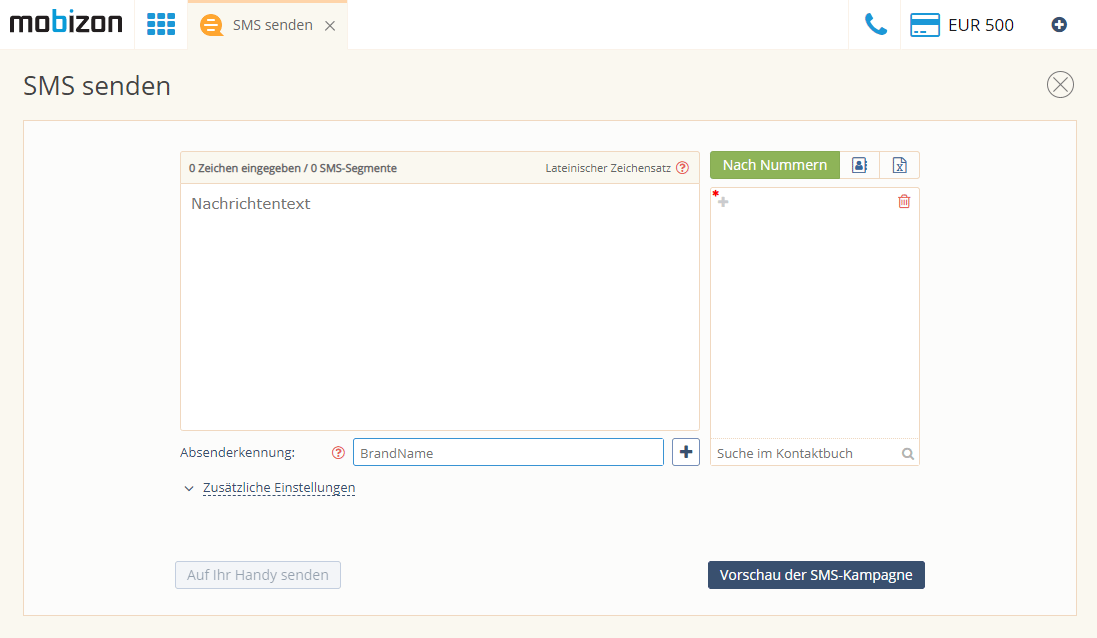 Create a message text and either add the recipient numbers manually, copy/paste them or upload them from an Excel or CSV file. And then you can start sending. For more information about our Business SMS, please also read this article.
❸

Customer data collection

With our online forms you can easily collect relevant customer data, GDPR-compliant.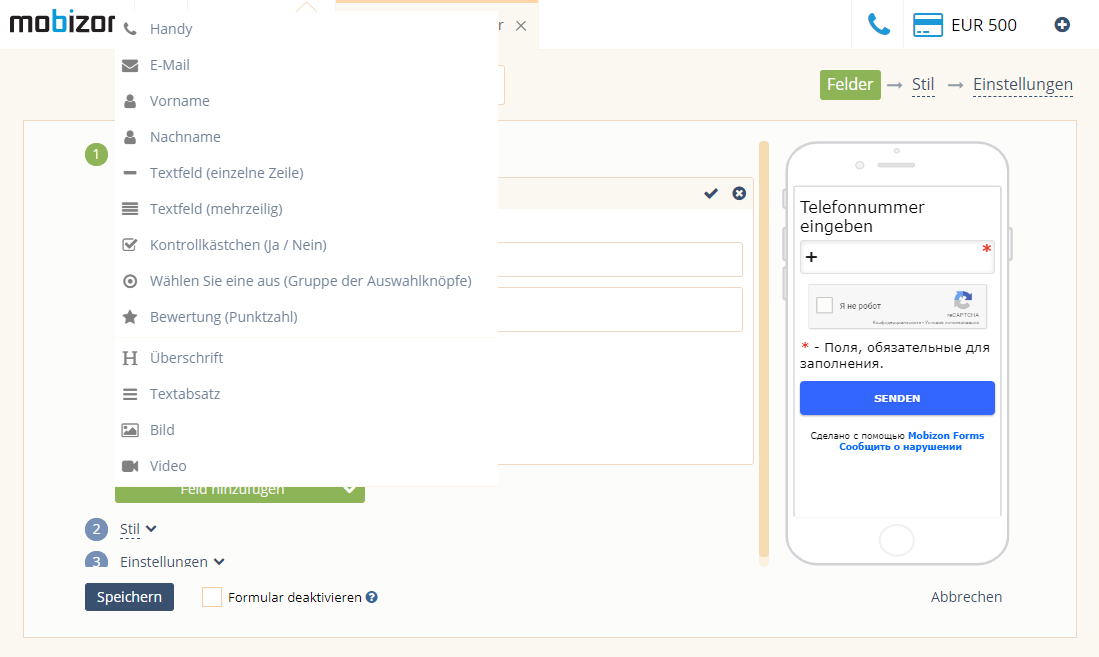 Within a few minutes, you can create your individualized form. Select the form designer in your panel and customize your form with the relevant fields and design. Then you can spread the link to your form and collect valuable customer data.
❹

QR-Code & Shortlink

Within the panel you can create a QR code or a short link in no time.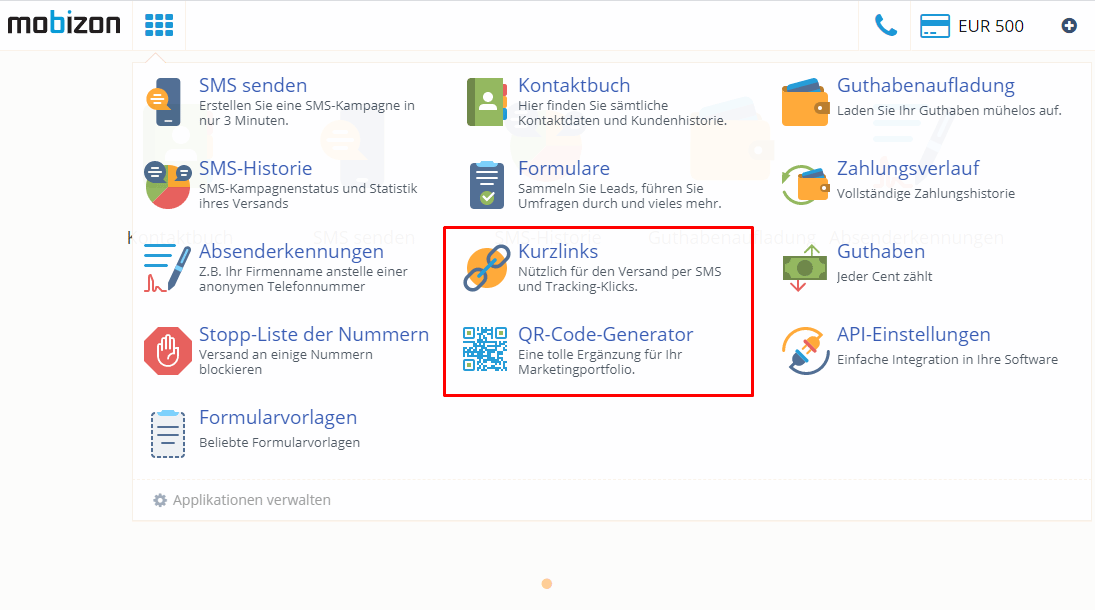 Simply copy the long link to be replaced into the field and in a second you will get the corresponding short link. The same applies to the QR Code: simply insert the link and a QR Code will be generated for you immediately.
❺

Contact book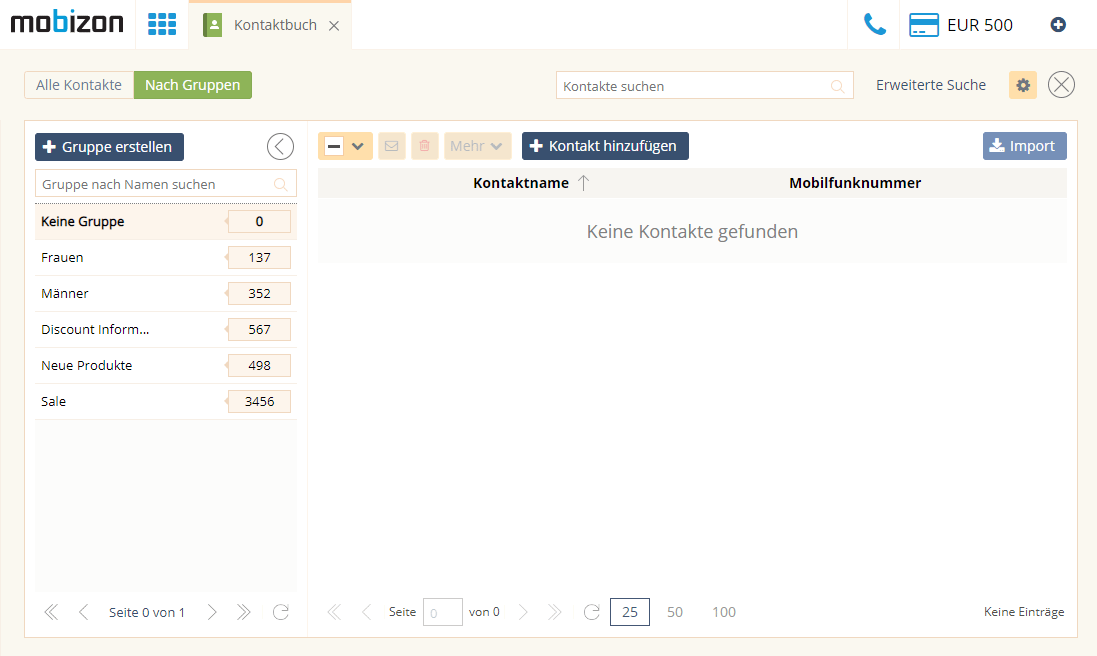 In order to adjust your contact book, we would recommend you to spend a little more time. Because if you organize your contacts and groups properly at the beginning, you will save some work later. Create groups, for instance, to keep track of your contacts.
Conclusion
You see how easy it is to get started with Mobizon. Enter your company details, top up your first credit and off you go - it takes no more than 5 minutes!
Enjoy!
P.S. If you have any questions, our support team will always be happy to help you!
We also recommend to read: