Everyone working in the tech industry, and even beyond, most likely already heard about Web Summit, since it's considered the largest tech event in the world. It's always had a magical attraction for us and this year was finally the year.
Having been able to attend this huge event, we wrote down some tips on how to do Web Summit best.
1.

Planning is everything

Web Summit is huge. If you imagine a large event, just double it. There is so much stuff going on, that it gets difficult to keep track and to see everything you might want to see. Therefore, organisation is everything (and this we don't only say because of our German roots).

It starts with tons of emails from the organizers, which is certainly well meant, but might be overwhelming at the same time. Make sure to read them carefully and to not miss a chance to present your company. There is the Web Summit Showcase, an opportunity to present your company briefly (within 2 minutes) to the audience. There is the Web Summit Pitch, the option to present your company on stage with a 5 minutes presentation in front of investors and so on and so on. Just make sure, to be aware of all the opportunities you have.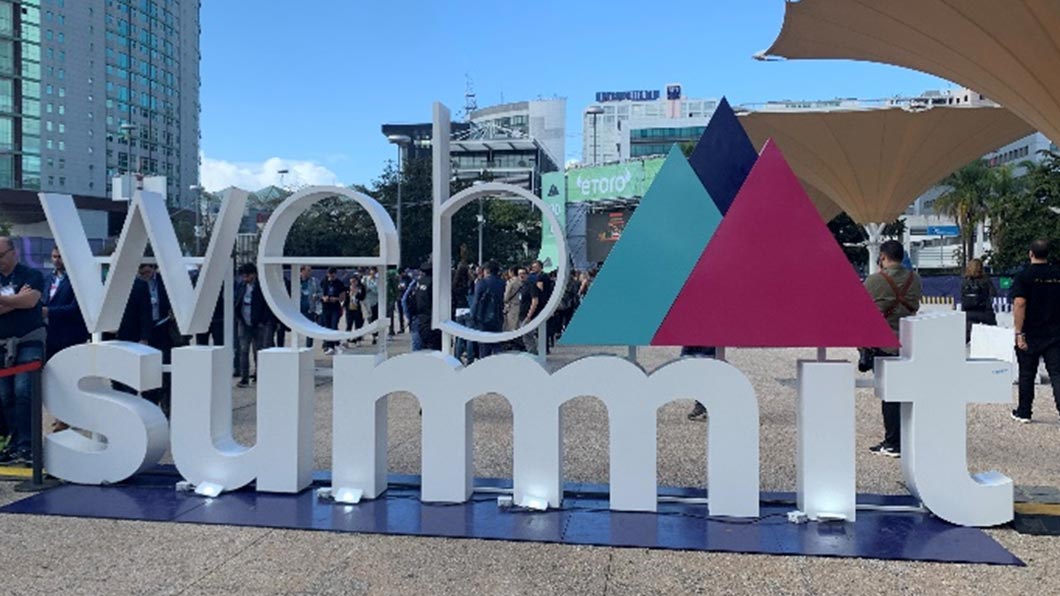 2.

Make use of the app

The Web Summit app is super helpful and we highly recommend to check it out in advance to understand all the possibilities you have. You see all the attendees, speakers, companies etc. You can access the schedules of the different stages, the topics and you can create your personal schedule, which definitely helps, since on the event days themselves you might feel a little bit lost. You can already connect and chat with other attendees and also set up a meeting.

During the event the app sends you push notifications to keep you up to date and you can easily scan the QR code of people you were chatting with to stay connected, which is awesome! No need to exchange business cards and eventually loose them since you have all information on your smartphone (nevertheless bring also business cards).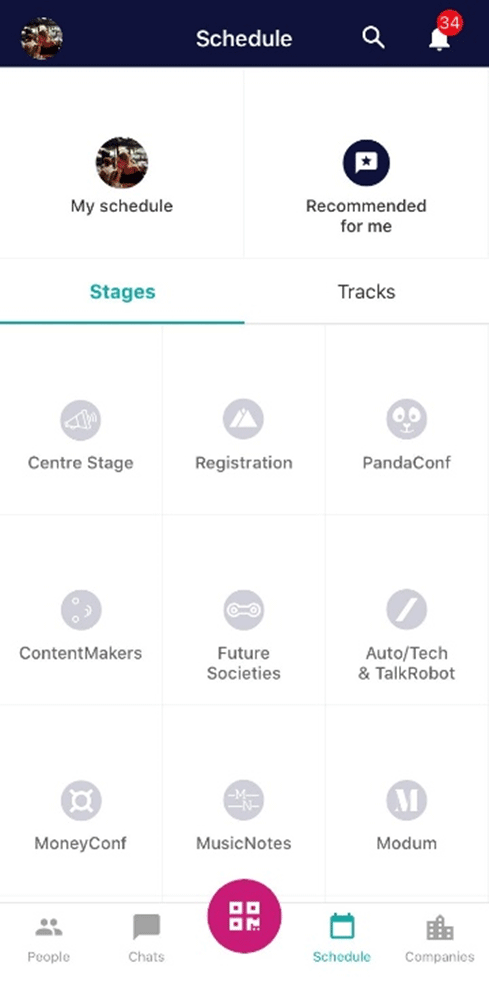 3.

Prepare the exhibition day

On one day of Web Summit you have the chance to present your company to the visitors (let it be casual attendees, competitors, investors, tech freaks and so on). It's a great opportunity to connect with tech-minded people. You can explain them more about your product and your visions and in exchange get to know their point of view. Plus, you usually get valuable feedback about your product(s).

As big as the Web Summit is, as big is also the range of ALPHA, BETA and GROWTH companies that are trying to get the visitor's attention. Therefore, you might want to stand out from competition. You are not allowed to decorate your stand, but there are still other ways to get the visitor's attention. Make sure to have some candy at your stand, you could distribute pens with your logo and so on. Plus, it's great to display maybe a short video (showing what your product does) on a screen: this definitely worked for us. Try to stand out of the mass in a professional manner.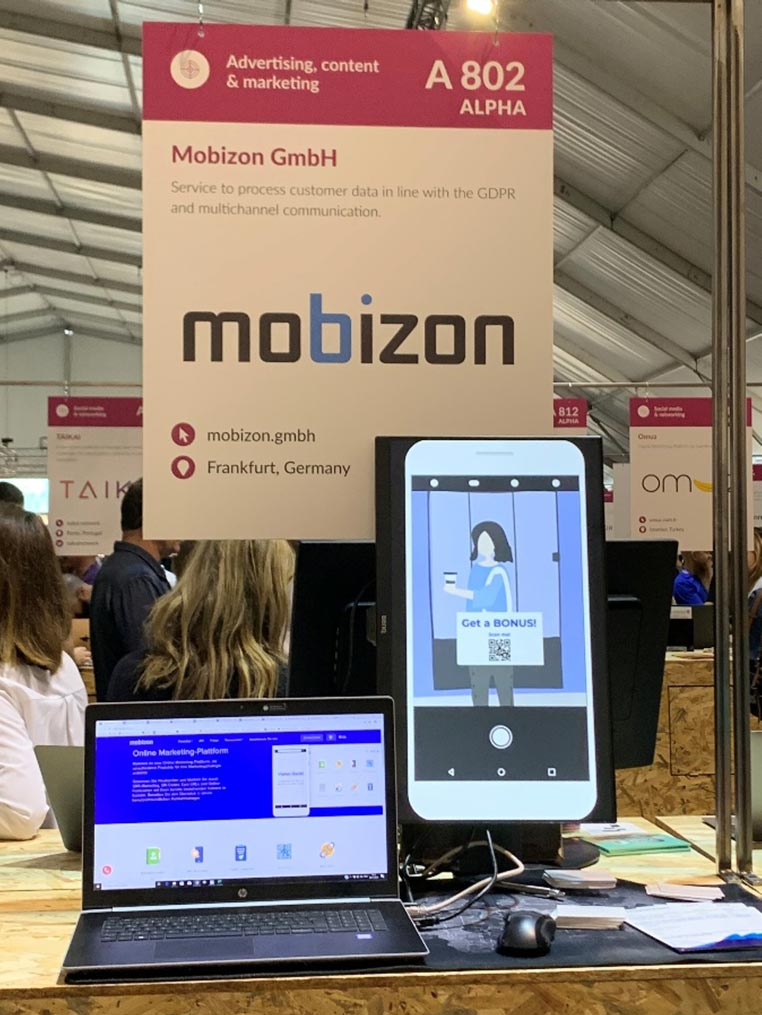 4.

Check in at the airport

When you arrive by plane, make sure to check in at the airport already. Everything is very well organised over there and you get your badge etc., which means no stress on the first day at Web Summit getting your things together, which allows you to dive in from the very beginning.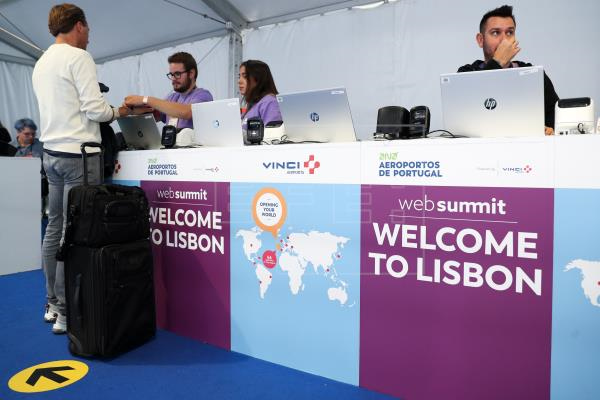 5.

Choose the right shoes

Last but not least, choose the right shoes! Just a well-meant advice :)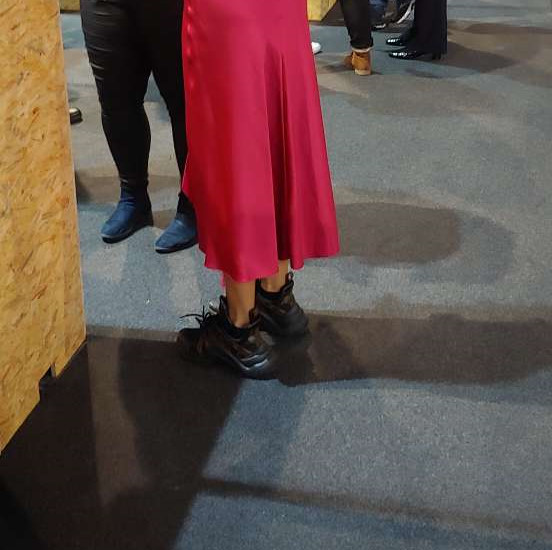 Bonus Tip:
Make sure to plan your lunch break wisely. There are many great options for food, but of course there are rush hours and you might be in line for forever. If you just go 1 hour after usual lunch break (maybe around 2 pm) you have plenty of options, a better overview, and a peaceful lunch.
Cons
The only negative experience we had, was on the opening day. We were standing 2 hours in line to be able to take part in the opening ceremony and the first talks. Not sure, if it's really worth to wait for that long on the first day. However, it's also possible that they'll just organise it better next year. Looking back, next time, we wouldn't wait much longer than 20 minutes and then just leave to explore beautiful Lisbon meanwhile.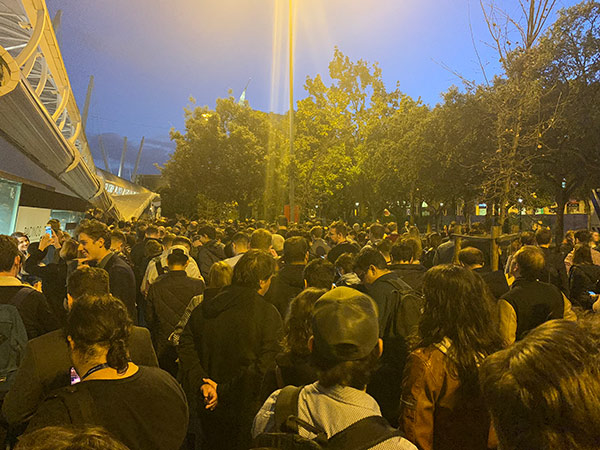 Our conclusion
Web Summit is definitely worth a visit. It has been four intense days, with a lot of interesting talking and many new impressions. The atmosphere is super productive and innovative and everyone you meet is very openminded.
If you have the chance, go and visit!
If you have any questions about our Web Summit experience just hit up our team, we are happy to connect and share more insights.
We also recommend to read: