The Covid 19 crisis is constantly confronting us with new challenges. In almost all federal states of Germany, restaurants can open their doors again, subject to special safety and hygiene standards. This pleases us as a private person, but of course also the gastronomes.
Documentation obligation: Federal and state governments require, in the fight against the current pandemic, the storage of guest data in the gastronomy sector. We help you to collect relevant data of your guests, completely contact-free and in compliance with data protection regulations (GDPR-compliant) and, in case of doubt, to contact your guests by SMS. The storage of stacks of paper with customer data is therefore not necessary and you can access all data conveniently at any time via the cloud.
How to collect guest data with Mobizon
❶ Create an online form in less than 3 minutes and save e.g. name, phone number and date of the restaurant visit of your guests - so you keep track and comply with the new guidelines.
❷ Generate a QR code that navigates your guests to the online form.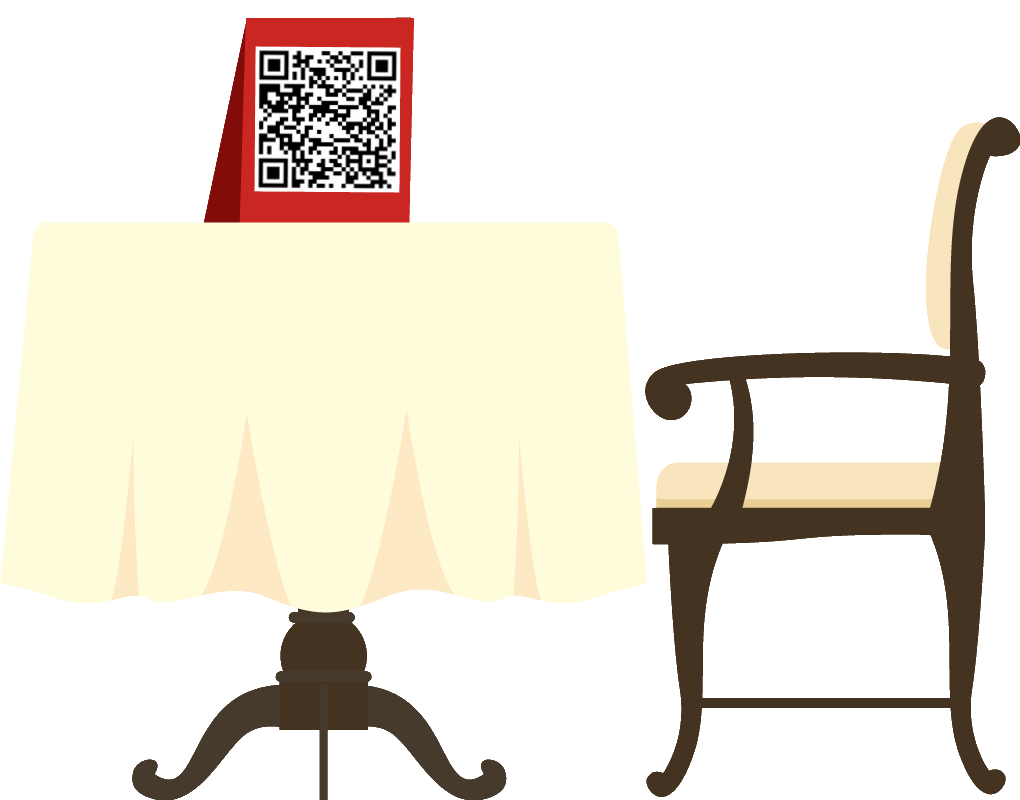 ❸ Place the QR Code in your restaurant, put small QR Code banners on the tables and ask your guests to scan the QR Code and leave their contact details -> Guest data is collected in accordance with data protection laws.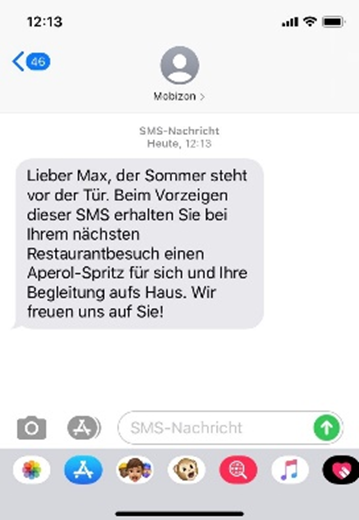 ❹ If you need to get in touch with your guests, you now have their mobile phone numbers and names stored and can send an SMS with further information.
Mobizon takes the hassle out of recording guest data manually and wasting time organizing the paperwork. With a QR code, your guests can easily and independently enter their contact details in an online form. Thus, you as a gastronomer have fulfilled your obligations, comply with the regulations and store relevant contact data in accordance with the new guidelines - completely contactless! In our contact book, you can easily manage the data.
Further ideas for the use of Mobizon for the gastronomy sector
With an additional QR code you can, for example, forward your guests to your menu - thus physical contact with displayed menus is no longer necessary.

Send an SMS to your guests in case a guest has tested positive for Covid-19.

Collect relevant data about your guests (e.g. preferences) or have your service rated.

Show your guests appreciation and send them e.g. a birthday text, a personalized SMS.

Use SMS for marketing purposes.
Collect guest data with Mobizon
Digital guestbook

Contact-less

GDPR-conform

Easy

Innovative

Fast
Sustainable

Obligation to document

No unnecessary paperwork

Focus on the service – not the paperwork

Guest communication via SMS